By the time the calendar flips to February, many of us living in cold weather climates are suffering from complexions that can be best described as "winter-weary": dull, rough, sensitive and extremely dry. Why does this happen? The blustery weather outside, combined with the constant blast of indoor heating, creates a supremely dehydrating environment that can leave your complexion chronically parched, sensitised, drab and inflamed. 
Moving to a warmer climate is (obviously) not an option for most of us, but we can employ simple, hydrating, anti-inflammatory strategies to help brighten up our skin, stat. The gold standard in combating inflammation is Perricone MD's Three-Tier Philosophy. Tier 1: Adopt an anti-inflammatory diet. Tier 2: Boost your diet's nutrient content with daily supplements. Tier 3: Apply targeted topical skincare to hydrate and promote more radiant skin.  
We've used the above guidelines to create this brightening regimen—and get you glowing again. 
Tier 1:  Adopt an anti-inflammatory diet
The foods you consume can dramatically impact the health and look of your skin.  
To fight inflammation, choose foods rich in antioxidants, such as vitamins A and C, which help counter free radicals in your body and decrease the deterioration of collagen and elastin (the spongy substances in your skin that make it plump and firm). Vitamin A is abundant in carrots, squash, sweet potatoes and spinach. Vitamin C can be found in citrus fruits, kiwi, broccoli, brussel sprouts and most berries.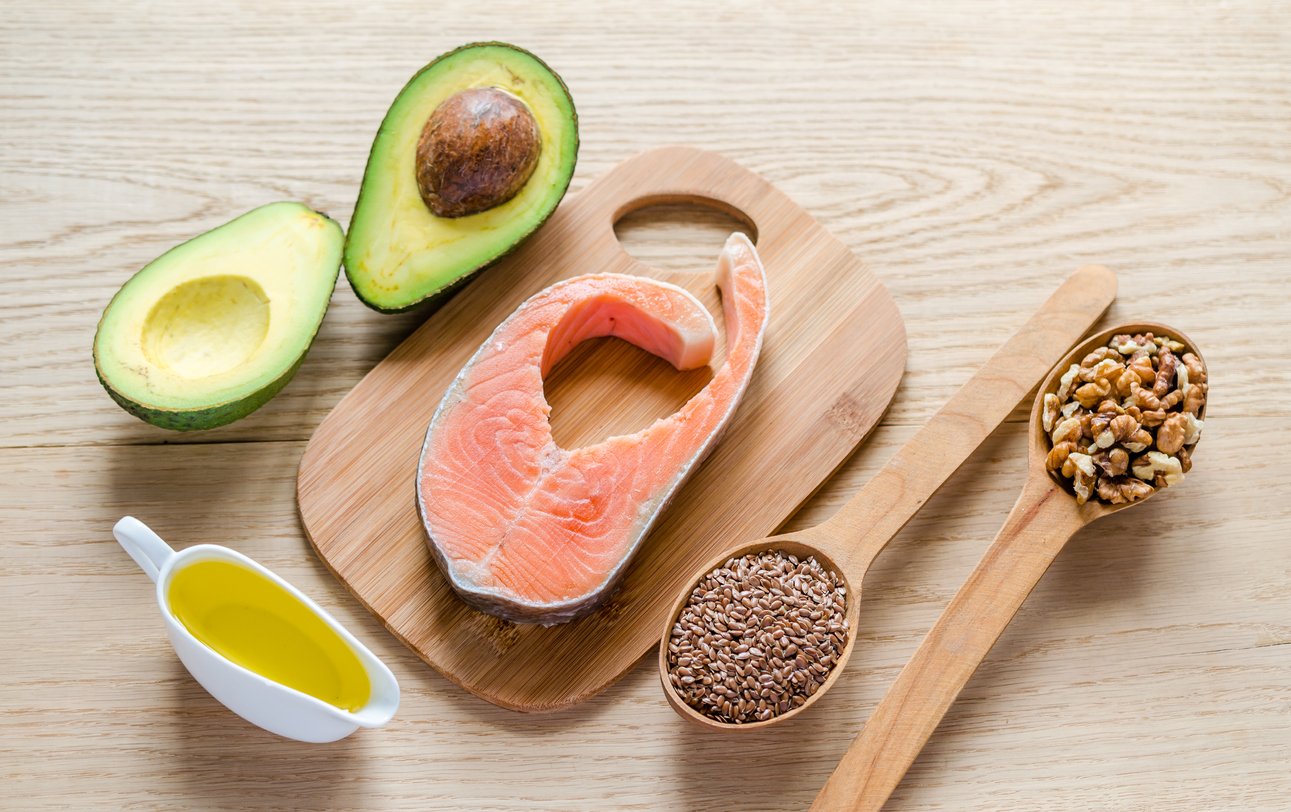 To boost hydration, load up on healthy fats (a.k.a. omega-3 fatty acids). Good sources: wild Alaskan salmon, flaxseeds, chia seeds, avocados, almonds, walnuts and extra virgin olive oil. In addition to boosting hydration in the skin, omega-3 fatty acids also have anti-inflammatory properties, so they will complement free-radical-fighting antioxidants (see above) in your diet. And while it may sound obvious, it's also important to drink plenty of water to maintain your skin's suppleness. Most experts recommend 2 Litres a day (sparkling water and green tea count, too!). 
Finally, what you don't eat can also positively impact your complexion. Your skin will be visibly healthier and more radiant if you boost the amount of antioxidants, healthy fats and fluids you consume, while limiting the intake of pro-inflammatory foods such as processed meats, refined carbohydrates (such as white bread, pastries and pasta) and fried foods.  
Tier 2:  Boost your diet's nutrient intake with daily supplements
Being thoughtful about what you eat goes a long way toward fighting inflammation and dehydration. But taking supplements can help speed up your radiant-skin results. Targeted nutrients taken daily in capsule or powder form help ensure you're always getting ample antioxidants and healthy fats—even on days when your diet may be lacking.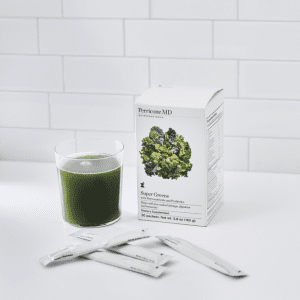 For an antioxidant, anti-inflammatory boost, consider adding Super Greens Dietary Supplement Powder to a morning glass of water or smoothie. One serving of Super Greens includes as much vitamin C as 4.5 tangerines and as much vitamin A as two cups of lettuce.