As we try to adjust to this new normal called social distancing, we keep hearing similar advice from experts and Facebook friends alike: stick to regular routines, carve out time for yourself. We couldn't agree more. During this unsettling time, maintaining somewhat of a schedule and keeping or establishing healthy habits can create a sense of normalcy and control, and boost your overall well-being. One of the easiest ways to approach self-care? Start with a skincare routine.
TAKING CARE OF YOUR SKIN IS A FORM OF SELF-CARE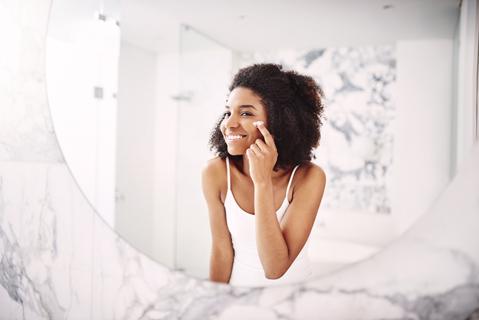 Whether you're a skincare fanatic with a multi-step routine already in place, or you're a total novice, now is a good time to tweak or start a new routine. Why? Your skin is a window into what's going on in your life and inside your body. You might be feeling stressed right now. Perhaps you find yourself reaching for starchy comfort foods. Maybe you're staying up late binge-watching Netflix every night and skipping your P.M. skincare routine. All of this change can play out on your complexion in the form of dryness, irritation, acne, and down the road, aging. Why?
Chronic stress, indulging in junk foods, and not getting enough sleep can increase inflammation inside your body, which can then trigger inflammatory skin conditions such as acne and redness.
Plus, inflammation can affect how your skin cells function, so long-term inflammation can contribute to accelerated skin aging. Tweaking (or starting) a new skincare routine (including skincare products and supplements) right now won't just help your skin, it can also help with those stress levels. Let's face it; a little pampering goes a long way in making you feel good. Here are four easy ways to sneak in some self-care through a skincare routine.
1. STICK TO A SCHEDULE
Your regularly-scheduled busy life could easily get in the way of a good skincare routine-schlepping kids off to school and activities, commuting and working long hours, prepping and cooking meals, tackling homework. Some nights, it's all you can do to swipe your skin with a cleansing wipe before face-planting in your pillow. We get it. But strip away all those outside factors as we've been forced to do right now, and we're guessing you have a little bit more time on your hands to create a skincare routine.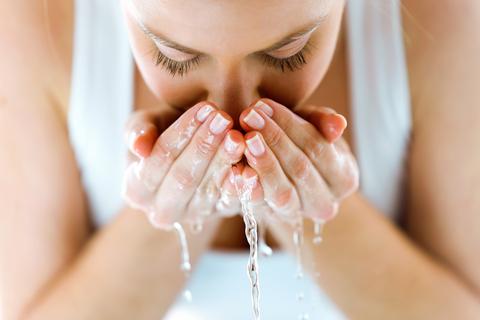 We're not talking a complicated, 10-step regimen. Simply take a few extra minutes in the morning to cleanse and tone, layer on a treatment product, and slather on a moisturizer. At night, wash your face, apply targeted serums or concentrates, and top with a treatment moisturizer. Then find time in your day to work in a skincare extra like a face mask, under-eye patches or supplements.
2. DO SOME INTENSIVE CARE ON PROBLEM SPOTS
We've already mentioned how the stress of this current situation can give way to a few new zits on your face. And we probably don't have to tell you that treating acne can feel a little overwhelming. All too often, it's hard to get a handle on it (especially when you're using the wrong products), and starting a new acne regimen requires time, consistency, patience, and a bit of trust that a new solution will work. Well, right now you've got the time.
What you need is an acne treatment regimen that tackles the root causes of your pimples: inflammation (as we discussed above), excess oil, and acne-causing bacteria.
Most acne treatments target only one or two of these causes, but Perricone M.D.'s simple yet effective, 2-step regimen addresses all three, helping you get-and keep-clear, healthy skin.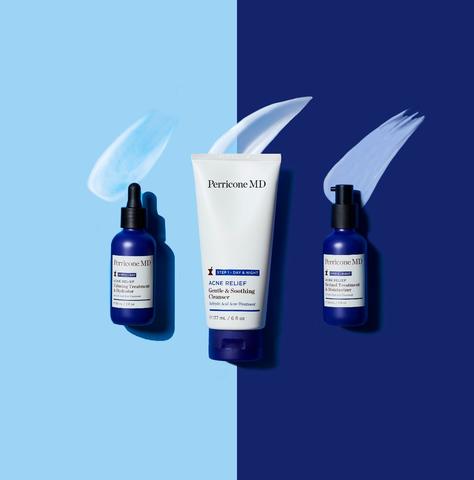 Perricone MD's Acne Relief Prebiotic Acne Therapy 90-day Regimen includes a gentle cleanser and a day and night treatment, each designed to fight acne while keeping your skin's good bacteria in balance. The line is packed with prebiotics, which help to encourage good bacteria, and ingredients like salicylic acid to help combat acne-causing bacteria. Key ingredients include: Niacinamide, Citrulline and Sucrose. Buy the Acne Relief Prebiotic Acne Therapy 90-day Regimen today for $89 and receive your choice of a free gift.
3. ESTABLISH A SUPPLEMENT ROUTINE
Raise your hand if you've ever taken a little baggy of vitamins and supplements with you to work, only to find them in your bag hours later, long after you've eaten breakfast. Whoops! It's hard to stick to a supplement schedule when you're on the go. Now that you're eating all your meals at home, it's easier to stay on track with supplements. Stashing them right on your kitchen counter can keep them in view, helping you remember to take at mealtimes. Why is it especially important to stick to (or create) your supplement routine now? The right supplements can help fill the nutritional gaps in your diet.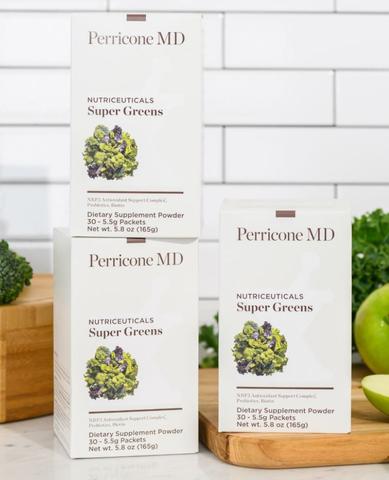 If taking supplements is still a challenge even while you're at home, drink them instead. Super Greens Supplement Powder packs a potent dose of antioxidants, vitamins A, C, and D, and probiotics for digestive and immune health. *Super Berry With Acai Supplement Powder is formulated with 11 antioxidant-rich super fruits, plus skin-nourishing amino and fatty acids. * These statements have not been evaluated by the Food and Drug Administration. This product is not intended to diagnose, treat, cure, or prevent any disease.
4. SNEAK IN SOME EXTRA CREDIT
When you're homebound, the days can feel long. When mid-afternoon rolls around, perk up your mood and your complexion with a quick hit of skincare. Some ideas: Tone up with Intensive Pore Minimizing Toner, which has a mattifying effect and visibly shrinks enlarged pores. Or, swipe skin with DMAE Firming Pads, which make skin appear tighter and smoother. (Both products offer an instant skin fix before a video conference call.) If you just ran out to the market for some essentials, refresh and de-grime your skin with our Micellar Cleansing Treatment, a no-rinse way to clear away dirt and makeup. And if you're dealing with breakouts, dab on the invisible Acne Relief Maximum Strength Spot Gel, which delivers salicylic and lactic acids, plus calming ingredients such as tree tea oil.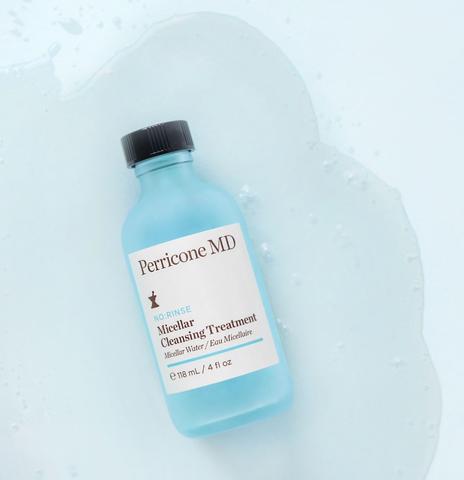 Bottom line: As you (and your skin) adapt to this new (albeit, temporary) way of life, sticking to regular routines and taking care of YOU can help you deal with the uncertainty. Fill both buckets by creating a strong skincare routine.