What is congested skin? Well to begin with, congested skin is certainly nothing new. From our early teens we've been targeted with face scrubs containing those little sharp particles, swearing to sweep away the entire pore itself and leave us with a clear, glass complexion. Of course, we are now aware that our skin is delicate and hacking away at its surface is doing more harm than good. However, the woe that is congested skin has continued right into adulthood. So, what is congested skin and how on earth do you get rid of it?
Here's all you need to know.
What is congested skin?
We often think that breakouts of blemishes should most definitely end as we enter adulthood. However, the majority of us still find ourselves getting skin congestion, such as clogged pores on the nose. There's lots of factors that contribute to this, like a poor skincare regime, changes in hormones, and a poor diet.
What congested skin is does not fall down to just one thing; it is clogged pores on the nose, chin, and other oily areas, blackheads and blemishes all over and even a dull appearance. If your skin is congested, you may notice a rough texture with some bumpiness underneath.
What are clogged pores?
Pores are the small openings on our skin's surface. Their primary purpose is to release oil and sweat, keep our bodies cool, and flush out the toxins in our body that we don't need. Therefore, pores are a normal, essential part of our skin's surface, a part we certainly shouldn't want to get rid of.
However, what clogged pores are involve the pores being full to the brim of any of the following: sweat, sebum, dead skin cells, our blessed SPF, makeup, and the list goes on. As you can see, our pores can become clogged easily, especially if you're not thoroughly cleaning your face at the end of the day.

How to clear congested skin
The way how to clear congested skin is by focusing on where you may be falling down. The main things to look at here are lifestyle and skincare.
Firstly, we have diet. If you're not paying attention to what you're putting into your body, it's time to start. Fill your plates with healthy fats, proteins, and long-acting carbohydrates that will keep you energised throughout the day. Eat your greens and snack on anti-oxidant rich fruits like berries. Hydrate yourself, which in turn, will hydrate your skin and help to reduce oiliness. Plus, it will help your lymphatic system to flush out toxins that can cause breakouts. Coming into the summer, why not replace the white bread sandwich with some clean, easy salads to have for lunch?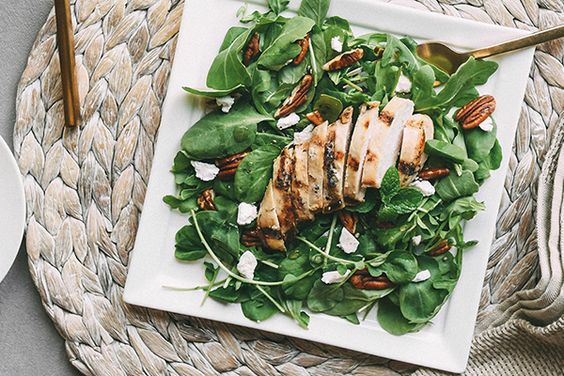 Now that what you're putting into your body has been addressed, let's talk about what you're putting on your body. An effective and thorough skincare routine is a simple way how to clear congested skin.
What are the best products for clogged pores and a congested complexion?
As mentioned, the straightforward way how to clear congested skin is by following a strict cleansing routine. However, it is essential that the products within your routine are the right ones. The best products for clogged pores are ones which are non-comedogenic and will cleanse, exfoliate, and tone.
The first step is to sweep away makeup and any residue or dirt that has accumulated throughout the day with a cleanser such as the No:Rinse Micellar Cleansing Treatment.
After cleansing, use a toner with ingredients such as DMAE and salicylic acid to gently exfoliate and purify the skin of residue and build-up. This also helps to diminish the appearance of enlarged pores on the nose, chin, and other troublesome areas.