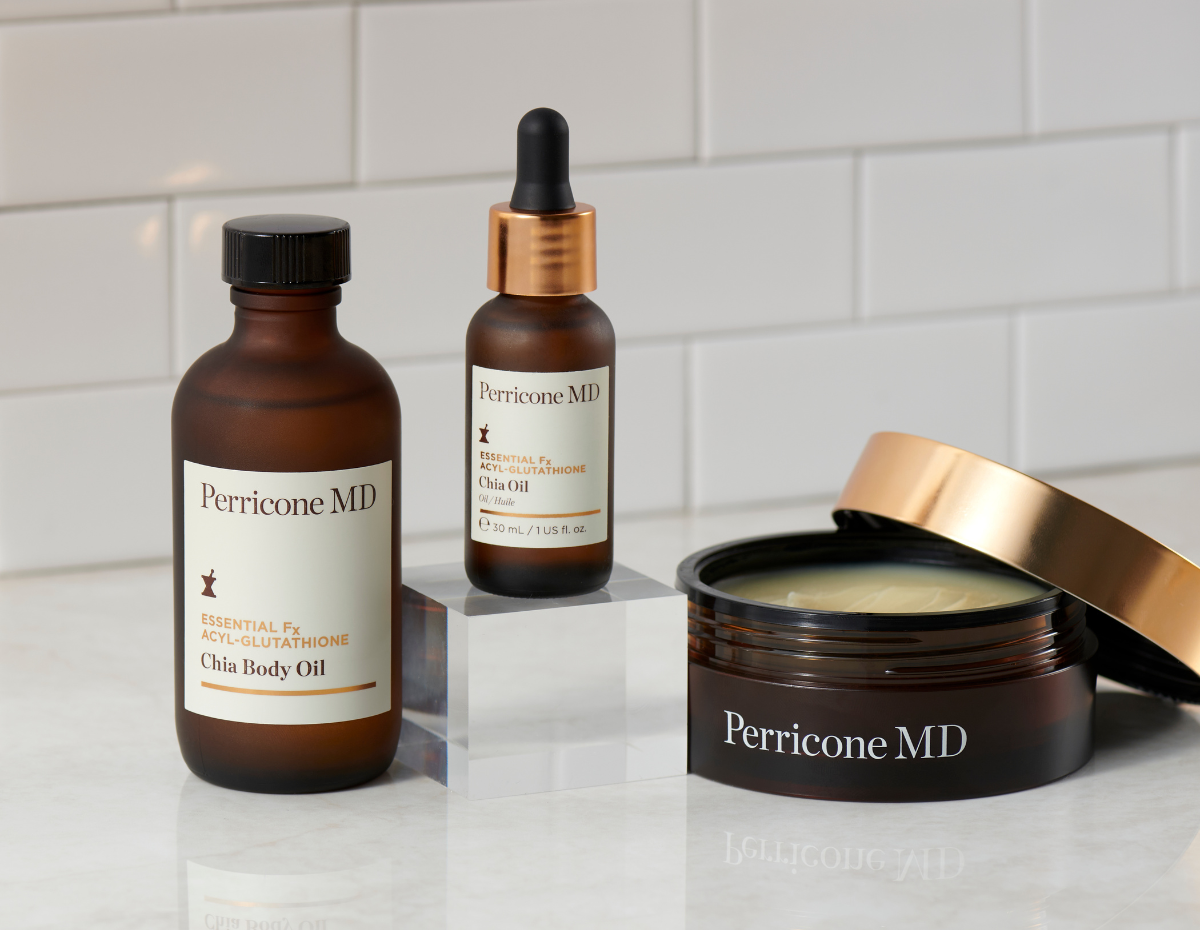 We Pick Up Where Nature Left Off
For more than two decades, Perricone MD has been a holistic, three-tier luxury skincare and wellness system. This consists of diet, essential dietary supplements and potent topical skincare solutions backed by powerful ingredients, cutting-edge research and extensive clinical and consumer studies. Perricone MD was created by Dr. Nicholas Perricone, world-renowned author of New York Times bestseller, The Wrinkle Cure. Dr. Perricone's seminal work challenged the prevailing norms of the skincare industry with its visionary approach to luxury skincare and introduction to the advantages of a healthy lifestyle.
Perricone MD is driven by the pursuit of fearless innovation and a stubbornly uncompromising spirit of excellence. Good enough has never been good enough—a belief that drives our commitment to consistently deliver targeted results. We continuously seek the truth in unlocking the powerful science behind healthy-looking skin, from the inside-out and outside-in.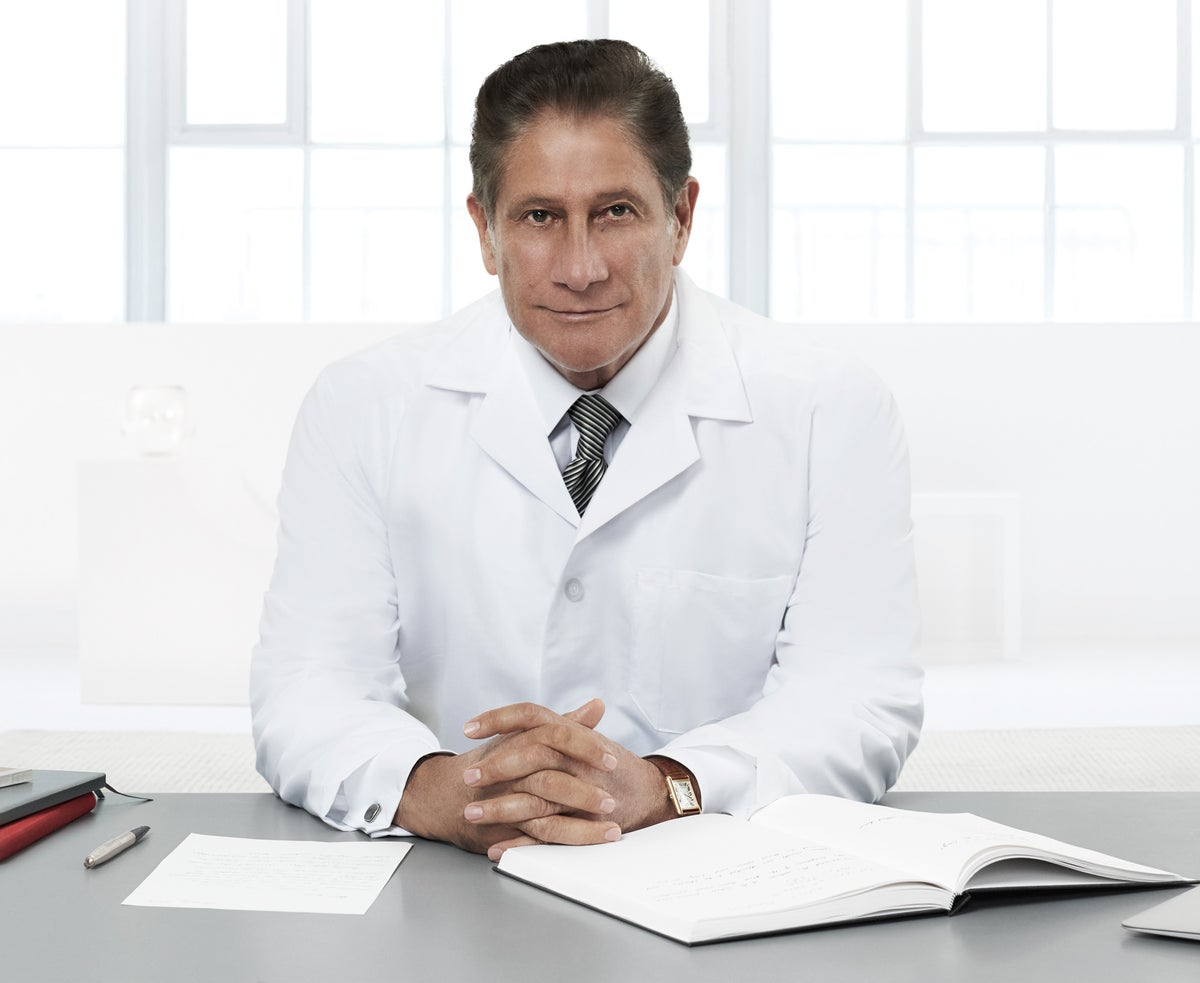 About Dr Perricone
Dr. Nicholas Perricone is a world-renowned healthy aging expert, award-winning inventor, philanthropist and author of multiple New York Times best sellers, including The Wrinkle Cure, The Perricone Prescription, The Perricone Promise, and Forever Young. A board-certified dermatologist, Certified Nutrition Specialist (C.N.S.), and Master of the American College of Nutrition (M.A.C.N.), he holds over one hundred U.S. and international patents. His pioneering research on how to prevent and reverse the negative effects of chronic and sub-clinical inflammation, which he asserted was the cause of aging and disease, led to the development of the Perricone MD Three-Tier Philosophy.
In 1997, Dr. Perricone launched Clinical Creations, later renamed N.V. Perricone M.D. in 1998, which offered targeted nutritional supplements and powerful clinical skincare formulations to treat the underlying causes of aging. Since then, Perricone MD has maintained its commitment to advanced skincare research, and to being as uncompromising about the quality and potency of our ingredients as our customers are about their skin.
Perricone MD is driven to create luxury skincare that consistently delivers results, by unlocking the science of healthy-looking skin.
In the pursuit of innovation, Dr. Perricone has led a long-term, continued commitment to advanced research into the luxury skincare industry with uncompromising quality. From this, Perricone MD has developed a holistic approach to healthy-looking skin with powerhouse formulas, hosting a variety of nutrients, vitamins, and antioxidants that provide active results that elevate your personal luxury skincare regimen.
We take a holistic approach to promote healthy-looking skin and body through our Three-Tier Philosophy. It consists of a healthy diet, nutritional supplements and potent topical skincare.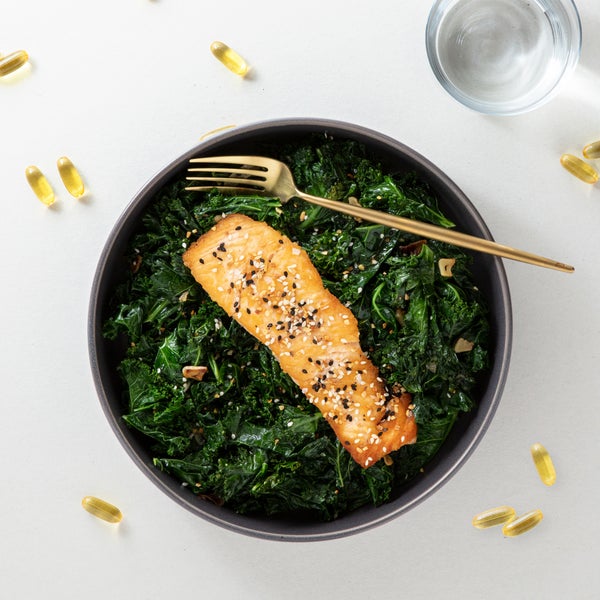 TIER 1
ANTI-INFLAMMATORY DIET
The best nutrition plan to minimise the visible signs of ageing and reduce inflammation is to eat lean sources of protein, make low-glycemic choices about carbohydrates and choose fruits and vegetables rather than refined, processed foods. Some foods we love are chicken, wild salmon, old-fashioned oats, berries, fresh vegetables, and healthy fats, like those found in avocados, nuts and olive oil.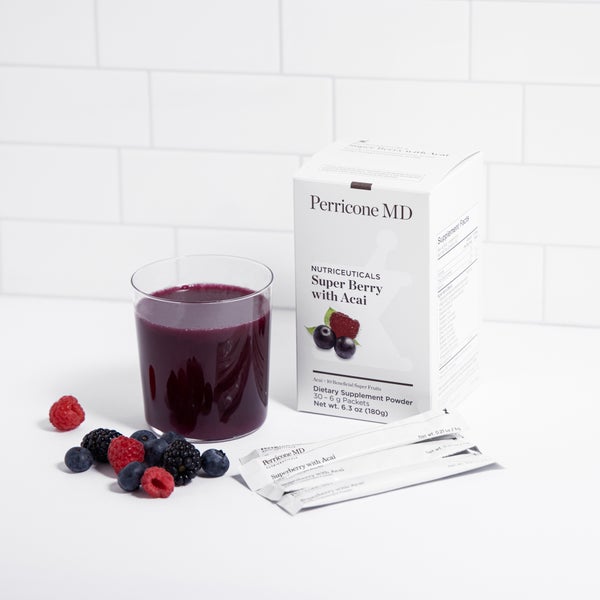 TIER 2:
NUTRITIONAL SUPPLEMENTS
Since our antioxidant levels are difficult to measure at any given moment, the best way to ensure you have steady protection is to control your dietary intake of antioxidants. Our supplements are designed to provide our bodies with the appropriate nutrients they need that aren't always obtainable from the foods we eat.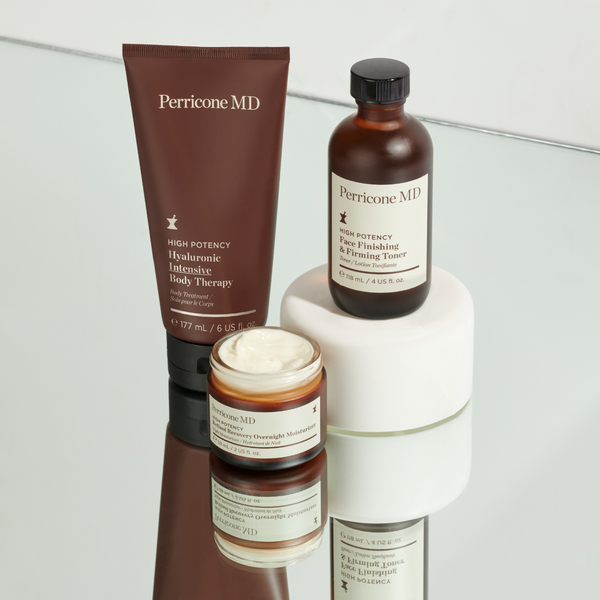 TIER 3:
ADVANCED TOPICAL SKINCARE
Designed to promote the most visible signs of healthy-looking skin, our formulations are rich in antioxidants and nutrients that our bodies naturally create on their own. Because our bodies recognise these ingredients as their own, you will see dramatic results more quickly. The "Three P's" of Tier 3 are: Performing Ingredients, Patented Sciences and Powerful Results.