'Less is more' is a phrase that should be considered in everything we do. We, as humans, often have a tendency to lean towards excessiveness. The 'sprinkle' of chilli flakes that leads to an uncomfortably spicy dish. The extra accessory that takes us from stylish outfit to Halloween costume. The heavy lip, dark eye, and thick foundation that adds years to our complexions. Although culinary skills take time and fashion trends come and go, less is more can be easily achieved through the clean makeup look. With natural-looking makeup, there are no excuses for overdoing it on the face. We no longer want to hide our skin beneath a cakey, creased finish. Instead, we want enhance our natural beauty and give off that lit-from-within glow.
Here is Perricone MD's guide to the clean makeup look.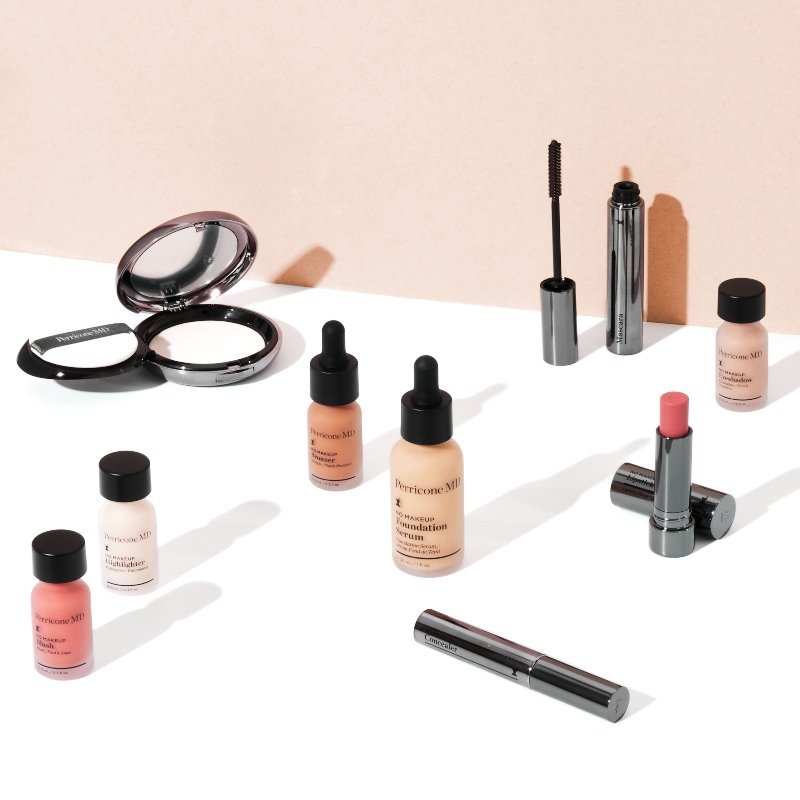 How to do natural looking makeup step by step
With skincare infused products and step by step guides, how to do natural looking makeup has never been easier. A clean makeup look is all about accentuating what is already there. Think of a radiant complexion, bright eyes and supple lips.
To begin, we have the base.
How to achieve glowing skin with makeup
With a clean makeup look, we want a flawless, glassy complexion. So start by thoroughly cleansing off anything that's already on the face for the smoothest possible texture to start with.
Next, prep the skin with the No Makeup Instant Blur Primer. This invisible primer works as a complexion-perfecter. It is powered by skin-smoothing Alpha Lipoic Acid to blur and minimise the look of pores, redness, wrinkles and fine lines both instantly and over time. Lightly dab the primer onto the centre of the face, focusing on the bridge of the nose, chin, forehead, and areas that call for extra attention, such as wrinkles or visible pores.